Bathroom sink Gemma 501 in yellow marble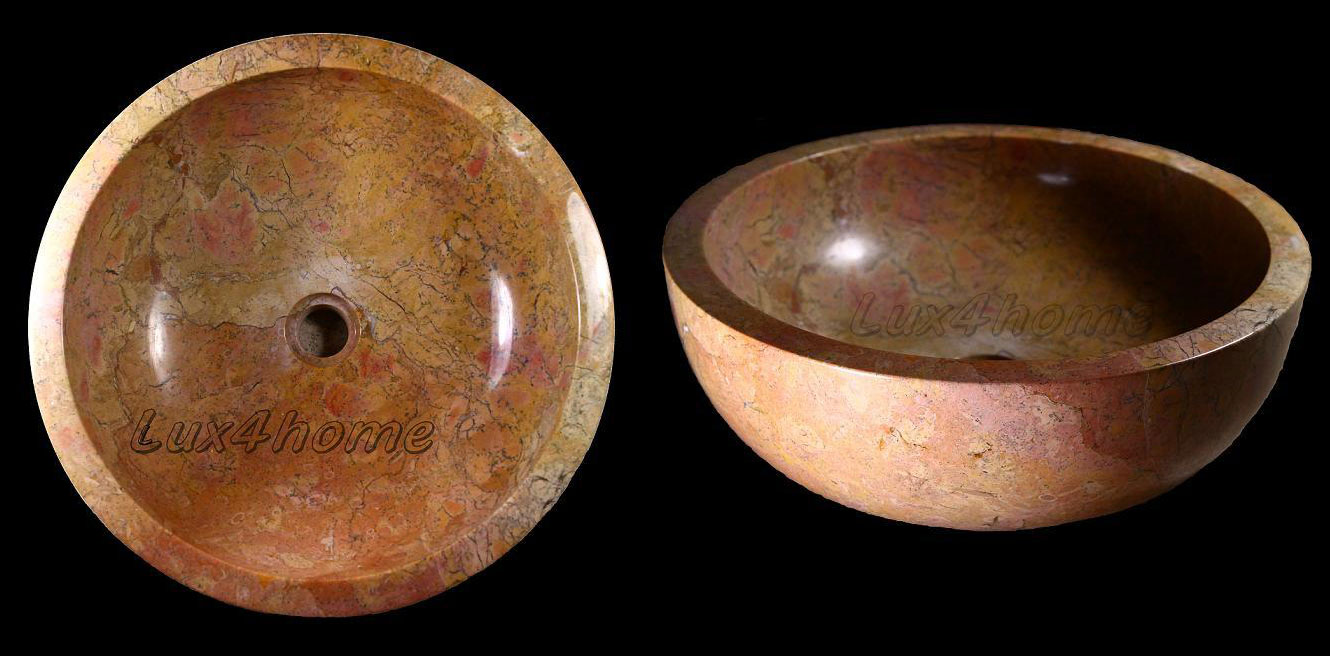 Stone sinks Gemma 501 made of yellow marble are classified as tabletop sinks. Thanks to its variety of sizes, they can be fitted in both small bathrooms and large bathroom interiors. These wash basins are hand made from highest quality natural stones, each sink is made from one piece of stone that's approximately 60% bigger of the end product – sink. Gemma 501 wash basins are made from stones such as sandstone, marble cream, marble black, marble grey, marble yellow and most luxurious and prestigious of them all – onyx – which is actually a real gemstone. These stone sinks are similar in shape to classic white ceramic sinks fitted in bathrooms around the world, with one exception.  Our round sinks are in shape of a circle and therefore have more space to use, unlike ceramic sinks in shape of half a circle. That makes even a 40 cm wash basin a large sink.
Gemma 501 stone sinks made of yellow marble are available in sizes:
Small sinks

35 x 35 x 15 cm
40 x 40 x 15 cm
45 x 45 x 17 cm

Large sinks
We encourage our clients to get in touch regarding all of our stone products – sinks, stone baths, marble tiling or pebble tiles – or any other matter. Together we will definitely find a right natural stone solution for your bathroom, house or interior, or possibly the exact stone decorative element you were looking for.
To contact Lux4home please drop us a letter at Contact@lux4home.co.uk.